Whale Watching on a Semi-private RHIB
Whale Watching on a Semi-private RHIB
Liczebność grupy
Do 6 osób
Whale Watching on a Semi-private RHIB
Whale Watching on a Semi-private RHIB
Liczebność grupy
Do 6 osób
Your excursion starts with a short orientation at our office, where I will show on a nautical chart, the area covered during the trip, describing the types of whales and dolphins, as well as other marine life you are likely to see, and where you might see each type. When everyone is comfortably seated on board, we will motor slowly out of the basin, and enjoy a "warm up" stop by the bait receivers to see our California sea lions, and a multitude of different birds. Then the boat will pick up speed for an exhilarating high speed run out to where the whales and dolphins are usually found. Once we have located the animals we slowly approach them, so as not to disturb them. Quite often the dolphins will come directly up to the boat and begin to surf our wake or bow ride in front of us. Whales are observed from a safe distance (as required by law), but still close enough to hear them breathing! What a wonderful sound that is! As the boat heads back to the harbor you can be sure that you have had the experience of a lifetime, one that we hope will be the highlight of your stay in San Diego.
In 2010 I started Offshore Blue Adventures as a way to share my love of the ocean with others. I did not care for the large, over crowded whale watching boats, so I decided to have a small intimate excursion, where everyone got a front row seat on the action. I am a USCG Licensed captain with over 20 years whale watching, experience, SCUBA rescue diver certified, with current CPR/First responder certification. I have devoted my time to learning about and understanding the lives & habits of the animals we see out on the ocean, from the smallest dolphin to the mighty blue whale. My assistant Christine will often be helping me with your experience. She holds a USCG 200 ton, near coastal masters license, with over 15 years experience and is one of the best in the business! Her vast knowledge & love of the ocean will add to your trip

Comfortable inflatable lifejackets are provided for each passsenger. Also we have light weight waterproof windbreakers for…
Sekcja nawigacji dla stron recenzji
Our small fast boat can cover considerable distances. Sometimes we head north past LaJolla and up into the marine reserve off the Torrey Pines reserve. There is a deep underwater canyon that some of the largest whale species might be found. Other times we may head South, past Point Loma and down to the Mexican border. A third option (weather permitting) is out to the 9 mile bank, where there is a great diversity of fish and wildlife.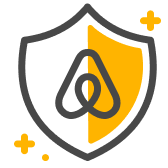 Bezpieczeństwo gości
Aktywność na świeżym powietrzu nie zawsze jest w pełni bezpieczna; udział w tej atrakcji  wiąże się z pewnym ryzykiem. Jeśli chcesz bezpiecznie uczestniczyć w tej atrakcji, weź pod uwagę swoje umiejętności i warunki (takie jak lokalizacja, pogoda i sprzęt).
Każda atrakcja może zostać anulowana z pełnym zwrotem kosztów w ciągu 24 godzin od jej zakupu lub co najmniej 7 dni przed jej rozpoczęciem.
Zasady dotyczące komunikacji
Zawsze komunikuj się za pośrednictwem Airbnb. Aby chronić swoje płatności, nigdy nie przekazuj środków ani nie komunikuj się poza aplikacją lub stroną Airbnb.
W atrakcji może wziąć udział maksymalnie 6 gości. Muszą oni mieć ukończone 4 l. No experience needed
~Even though we are in So.California, the winter months can be quite chilly! From December thru May, please remember to bring a warm jacket & dress in layers! ~This excursion is not suitable for persons with sever/chronic back or neck pain. ~Trips may be cancelled on short notice due to bad weather
Atrakcje Airbnb są sprawdzane pod kątem jakości
Atrakcje Airbnb są sprawdzane pod kątem jakości
Prowadzone przez lokalnych mieszkańców, którzy są dumni ze swojej małej ojczyzny i którzy kochają to, co robią.

W małej grupie nigdy nie "zaginiesz w tłumie".

Sprawdzamy wszystkie atrakcje pod kątem tego, czy uczestnicy będą mogli zobaczyć mało dostępne miejsca.
Whale Watching on a Semi-private RHIB