Caves, Waterfalls and Food
Caves, Waterfalls and Food
Liczebność grupy
Do 4 osób
Obejmuje
Jedzenie, Bilety, Transport
Caves, Waterfalls and Food
Caves, Waterfalls and Food
Liczebność grupy
Do 4 osób
Obejmuje
Jedzenie, Bilety, Transport
I will come early in the morning to pick you up, I will have in the car fresh traditional Bulgarian breakfast for you, in addition to plenty of water, snacks, some fruit and Bulgarian waffles. Our first stop will be a village called Krushuna more specifically a park called Maarata. There we will spend 1-2 hours gazing at endless waterfalls, peaks, a river and filled with water caves. Our next stop is the 60 meter high, incredible Bulgarian cave with 70,000 years of human habitation, called Devetashka cave. This definitely does not look like a classic cave, but more like the inside of a huge mountain. The ecosystem is home to many birds whose sounds make the experience simply magical along with the small river that flows inside. Our next stop is Lovech, where we will have an amazing Bulgarian style LUNCH in a traditional old Pub located in the old parts of Lovech. After, we will go trough the famous Lovech bridge where you have HUGE variety of Bulgarian souvenirs to buy, you will also see an old Roman fortress from distance Our next stop is the stunning Saeva Dupka cave. This is a 3.5 million years old cave considered to be among the most beautiful ones in Bulgaria. There you will see many beautiful and unique formations that resemble scenes from an Indiana Jones movie. A professional guide will get us trough the cave and will explain to us it's history and more.
Hello I have experience in guiding and organizing amazing trips. I love traveling, nature , hiking, cooking and outdoor activities like kayak ,rafting, bungee or just being around mythical , ancient and breathtaking sights. I understand that you are staying in Bulgaria for a limited time so I would like to offer you a combination of the best Bulgarian gems, activities, traditions and of course - food. I have a co-host for this experience - Vasil https://www.airbnb.com/users/show/199368441?fbclid=IwAR1gunBjjPTNEcjiJlwmfGduJnBHGQnltYt0nuuy767dGNOp7Su5wJGs1HY This is my best friend, who is a leading part in a travel agency providing leisure in Greece. He always does his best to leave a lasting smile you people's faces.

Traditional Bulgarian breakfast - Banitsa with Boza and Airan Cold water in a cooling bag for the whole day. Fruit for…

Entrance fees for all 4 sights

Free transportation by car with A/C from your location to our experiences. We can also go with your car if you wish.
Sekcja nawigacji dla stron recenzji
Maarata park Krushuna Waterfalls Devetashka Cave Traditional Bulgarian LUNCH at a pub in a historical building in Lovech Famous Lovech bridge and center. Saeva Dupka Cave Prohodna Peshtera Cave (Optional)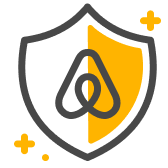 Bezpieczeństwo gości
Aktywność na świeżym powietrzu nie zawsze jest w pełni bezpieczna; udział w tej atrakcji  wiąże się z pewnym ryzykiem. Jeśli chcesz bezpiecznie uczestniczyć w tej atrakcji, weź pod uwagę swoje umiejętności i warunki (takie jak lokalizacja, pogoda i sprzęt).
Każda atrakcja może zostać anulowana z pełnym zwrotem kosztów w ciągu 24 godzin od jej zakupu lub co najmniej 7 dni przed jej rozpoczęciem.
Zasady dotyczące komunikacji
Zawsze komunikuj się za pośrednictwem Airbnb. Aby chronić swoje płatności, nigdy nie przekazuj środków ani nie komunikuj się poza aplikacją lub stroną Airbnb.
W atrakcji może wziąć udział maksymalnie 4 gości. Muszą oni mieć ukończone 10 l.
In addition if you have any questions about the following, just give me a message: Where to find well cooked traditional food Where to find the best traditional spirit - Rakia or some Bulgarian Wine What leisure or extreme outdoor activity to do next What ancient nature or human made sight to admire
Atrakcje Airbnb są sprawdzane pod kątem jakości
Atrakcje Airbnb są sprawdzane pod kątem jakości
Prowadzone przez lokalnych mieszkańców, którzy są dumni ze swojej małej ojczyzny i którzy kochają to, co robią.

W małej grupie nigdy nie "zaginiesz w tłumie".

Sprawdzamy wszystkie atrakcje pod kątem tego, czy uczestnicy będą mogli zobaczyć mało dostępne miejsca.
Caves, Waterfalls and Food