The Family Friendly Safari
The Family Friendly Safari
Discover Tanzania with one of the most experienced guides in the country
The Family Friendly Safari
The Family Friendly Safari
Discover Tanzania with one of the most experienced guides in the country
Please inquire before booking because we don't have live availability. Please don't book without writing to us through 'contact us'. On this 6 Day Safari you will discover the highlights of Northern Tanzania, including Tarangire, Ngorongoro and the Serengeti. This is a family-friendly safari that immerses you into the culture and the nature of the region.
Wyprawy Airbnb – informacje
Odpowiedzialne interakcje

Wszyscy gospodarze muszą przestrzegać wytycznych opracowanych we współpracy z World Animal Protection (światową organizacją zajmującą się ochroną zwierząt).

Troskliwi i doświadczeni gospodarze

Ucz się między innymi od biologów, ekologów i rolników.

Poznaj ponad 300 gatunków zwierząt, od alpak po zebry.

samochód – 6  przejażdżek

5 obiady, 4 śniadania, 4 kolacje

namiot – 2 noce, hotel – 2 noce

Opłata za wejście
Kilimanjaro International Airport
Hi, my name is Loserian and I'm a Maasai elder from the Ngorongoro. I was a youth leader as a warrior and was given the opportunity to study in high school and university. I have been guiding and working in conservation for over 15 years. I am now the East African director of Safarisource. On the side, I run a charitable organization helping local Maasai and Datoga Youth from Ngorongoro to study at high school and college. When I walked to school as a young boy I often encountered lions and leopards. I was so fascinated by animal behavior I would often be late for school. My passion for wildlife brought me to study wildlife management and to assist my community whenever I can in mitigating human-wildlife conflict. We Maasai are the custodians of wildlife and we must work together with other conservationists to protect our natural heritage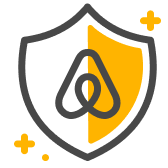 Bezpieczeństwo gości
Każda wyprawa organizowana jest zgodnie z wytycznymi branżowymi. Nawiązaliśmy współpracę ze stowarzyszeniem Adventure Travel Trade Association, ekspertem w branży podróżniczej, by razem określić najlepsze praktyki i najwyższe standardy bezpieczeństwa.
Każda atrakcja może zostać anulowana w ciągu 24 godzin od dokonania rezerwacji i otrzymasz pełny zwrot kosztów.
Zasady dotyczące komunikacji
Zawsze komunikuj się za pośrednictwem Airbnb. Aby chronić swoje płatności, nigdy nie przekazuj środków ani nie komunikuj się poza aplikacją lub stroną Airbnb.
W atrakcji może wziąć udział maksymalnie 6 gości. Muszą oni mieć ukończone 10 l. Poziom aktywności tej wyprawy: lekki. Please inquire before booking as there is no live availability. Please note we can run private groups nearly every day of the year…
Wyprawa 6-dniowa
The Family Friendly Safari