Yaquina Bay Morning Kayak Tour
Yaquina Bay Morning Kayak Tour
Liczebność grupy
Do 10 osób
Yaquina Bay Morning Kayak Tour
Yaquina Bay Morning Kayak Tour
Liczebność grupy
Do 10 osób
The perfect adventure for your family vacation at the Oregon Coast. Kayak tours offer an incredible opportunity to get up close and personal with the wildlife, fishing community, and landmarks of Yaquina Bay and the Newport Bayfront. No experience is necessary. Available for ages 6 and up (children under 13 must be accompanied by an adult). We'll introduce you to the fishing fleet that brings in more fresh seafood than any other port on the West Coast. Wildlife – including sea lions, harbor seals, eagles, and so much more – await you during this unique two-hour kayak trip that is perfect for singles, couples, groups, and families. The 2-hour tours run from Tuesday through Sunday during the summer – starting at 9am, 12pm, 3pm, and 6pm. Whether you want to go for a quiet morning paddle or watch the sun set behind the historic Yaquina Bay bridge, we'll help you craft an unforgettable trip. Our tours launch from the OBF Boathouse located at Port Dock 7 in Newport, Oregon. Please plan on arriving 20 minutes before your scheduled tour to maximize your time on the water. We look forward to taking you on a memorable adventure during your next vacation to Newport and the Oregon Coast.
I'm the Executive Director of the Oregon Boating Foundation, and an American Canoe Association Level 4 Coastal Kayak Instructor. I've been kayaking for nearly 20 years, and have paddled extensively in British Columbia, Washington, Oregon, California and Mexico. I believe kayaking is the best way to experience wildlife like whales, sea lions, seals, birds, and other marine creatures. Our guides, Julian Guerena, Shaden Jensen, Anya Panose, Jeremy Shaffer, McKenzie Thomas, and Konoha Tomono-Duvall are all American Canoe Association certified Level 3 paddlers, and have all been kayaking for more than 5 years. In addition to guiding kayak tours, they all participate as instructors teaching our youth camps and adult kayak classes.
Oregon Boating Foundation
The Oregon Boating Foundation is a nonprofit organization based in Newport, Oregon. Founded in 2007, the organization's mission is to get you out on the water safely, with the goal of making affordable boating opportunities accessible to everyone. Programs include youth camps, kayak classes, guided kayak tours, and free family boating events.
To jest atrakcja charytatywna – 100% Twojej opłaty przekazujemy organizacji Oregon Boating Foundation.

We provide kayaks, paddles, and life jackets. We also have paddle jackets and paddle pants (in limited sizes) to help keep…
We'll paddle in Yaquina Bay along the historic Newport Bayfront, and out to the Yaquina Bridge and back.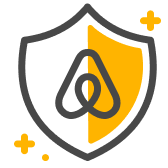 Bezpieczeństwo gości
Aktywność na świeżym powietrzu nie zawsze jest w pełni bezpieczna; udział w tej atrakcji  wiąże się z pewnym ryzykiem. Jeśli chcesz bezpiecznie uczestniczyć w tej atrakcji, weź pod uwagę swoje umiejętności i warunki (takie jak lokalizacja, pogoda i sprzęt).
Każda atrakcja może zostać anulowana z pełnym zwrotem kosztów w ciągu 24 godzin od jej zakupu lub co najmniej 7 dni przed jej rozpoczęciem.
Zasady dotyczące komunikacji
Zawsze komunikuj się za pośrednictwem Airbnb. Aby chronić swoje płatności, nigdy nie przekazuj środków ani nie komunikuj się poza aplikacją lub stroną Airbnb.
W atrakcji może wziąć udział maksymalnie 10 gości. Muszą oni mieć ukończone 6 l.
Our tours are weather dependent, and may be cancelled due to inclement weather or other unsafe conditions. If your scheduled tour is cancelled for these reasons, you'll receive a full refund.
Atrakcje Airbnb są sprawdzane pod kątem jakości
Atrakcje Airbnb są sprawdzane pod kątem jakości
Prowadzone przez lokalnych mieszkańców, którzy są dumni ze swojej małej ojczyzny i którzy kochają to, co robią.

W małej grupie nigdy nie "zaginiesz w tłumie".

Sprawdzamy wszystkie atrakcje pod kątem tego, czy uczestnicy będą mogli zobaczyć mało dostępne miejsca. Yaquina Bay Morning Kayak Tour
Nowa atrakcja