Ultimate Catalina Land/Sea Adventure!
Ultimate Catalina Land/Sea Adventure!
Sail to Catalina Island for an epic, all inclusive backpacking adventure!!!
Ultimate Catalina Land/Sea Adventure!
Ultimate Catalina Land/Sea Adventure!
Sail to Catalina Island for an epic, all inclusive backpacking adventure!!!
Calling all adventurers! Come aboard for the most action packed land/sea adventure of Southern CA! This isn't your typical overcrowded tourist trap that merely scratches the surface. We are an intimate, all inclusive excursion that skips straight to the heart of the Catalina Island experience for a journey you'll never forget! Includes: -Backpacking with the LIGHTEST load ever to stunning oceanside campgrounds (Hello camp equipment delivery service!) -Hiking/bison spotting on the best of the famous Trans-Catalina trail (We skip the boring parts! Note the two 3-5 hr hikes on consecutive days) -Sailing on a classic schooner TWICE, where we'll snorkel, swim in the deep blue pacific waters, and spot whales and sea lions! -Guided snorkeling in some of the most populated CA marine preserves and coves! -Sea Kayaking/Boat Spelunking -Beach time with fishing, lounging, volleyball and drinks! -Village time with bar hopping, and a visit to the casino/tour! -A sunset dinner on the beach with personal chef! -Smore's around the fire! + more! Your personal guide is Jess, a knowledgable adventurer and comedian with 10+ years of camping/hiking, water sports, and group leading experience. CPR/First Air/Lifeguard certified. So skip the stressful planning, equipment hunting, food shopping, and tourist traps and join us for the MOST AFFORDABLE, ALL INCLUSIVE, AND EPIC EXPERIENCE OF ITS KIND!
Posiłki i zakwaterowanie wliczone w cenę

Wszystkie wyprawy są dokładnie zaplanowane, a wszystkie szczegóły, w tym noclegi i zajęcia, są dopięte na ostatni guzik.

Prowadzone przez mieszkańców

Wyprawy są prowadzone przez lokalnych ekspertów, którzy pokażą Ci swoją kulturę.

Otwarte drzwi do mało dostępnych miejsc

Poznawaj ludzi i odkrywaj miejsca, do których trudno dotrzeć na własną rękę.

2 kolacje, 1 lunch, deser

autobus – 1 przejażdżka, samochód – 1 przejażdżka, łódź – 1 przejażdżka

Sprzęt na zewnątrz, photography, sprzęt sportowy, sprzęt bezpieczeństwa

namiot – 3 noce

Opłata za wejście, 1 event tickets
Being from Wisconsin and New Mexico, I've been a lifetime veteran of outdoor sports such as snorkeling, kayaking, sailing, hiking, backpacking and fishing as well as a certified scuba diver, swimming instructor and lifeguard. I am also the founder of a top notch entertainment company, where I guided various sized groups of every background through intricate, exhilarating experiences that opened their eyes and hearts to the call of adventure. I also have over 7 years of experience in event creation and coordination from my company's lead event coordinator position. A hard core adventurer, myself, I've backpacked through the Scottish Highlands, the mountains of Europe, the wilds of the American Southwest, the Northwoods of the great lake region, and most excitingly, the stunning Catalina Island, which I'm so excited to introduce you to!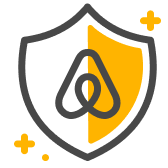 Bezpieczeństwo gości
Każda wyprawa organizowana jest zgodnie z wytycznymi branżowymi. Nawiązaliśmy współpracę ze stowarzyszeniem Adventure Travel Trade Association, ekspertem w branży podróżniczej, by razem określić najlepsze praktyki i najwyższe standardy bezpieczeństwa.
Aktywność na świeżym powietrzu nie zawsze jest w pełni bezpieczna; udział w tej atrakcji  wiąże się z pewnym ryzykiem. Jeśli chcesz bezpiecznie uczestniczyć w tej atrakcji, weź pod uwagę swoje umiejętności i warunki (takie jak lokalizacja, pogoda i sprzęt).
Każda atrakcja może zostać anulowana w ciągu 24 godzin od dokonania rezerwacji i otrzymasz pełny zwrot kosztów.
Zasady dotyczące komunikacji
Zawsze komunikuj się za pośrednictwem Airbnb. Aby chronić swoje płatności, nigdy nie przekazuj środków ani nie komunikuj się poza aplikacją lub stroną Airbnb.
W atrakcji może wziąć udział maksymalnie 6 gości. Muszą oni mieć ukończone 18 l. Poziom aktywności tej wyprawy: forsowny. Must bring personal gear: Outdoors clothes for 4 days (Pack as little as possible), Clothes for cool evenings (Pack as little as…
We prefer that all guests know how to swim and bring seasickness medication if needed.
Wyprawa 4-dniowa
Ultimate Catalina Land/Sea Adventure!