Cross the Forest to Lunch With Tamangs
Cross the Forest to Lunch With Tamangs
Liczebność grupy
Do 8 osób
Obejmuje
Jedzenie, Transport
Język atrakcji
angielski, rosyjski
Cross the Forest to Lunch With Tamangs
Cross the Forest to Lunch With Tamangs
Liczebność grupy
Do 8 osób
Obejmuje
Jedzenie, Transport
Język atrakcji
angielski, rosyjski
DISCOUNTS for 2 and more people! Please contact for details and availability. At first we'll get to the highest point of Kathmandu valley (2700m) - Phulchowki (translated as "Hill of Flowers" from Nepalese). There is a military base, but at the very top of the hill - an ancient sanctuary. We will ask for permission to enter and explore this sacred place along with spectacular view over Kathmandu valley and its surroundings. If weather allows, we will have midblowing view over Himalayas! From here we will follow an ancient path through rhododendron forest and head to Tamang village - native folk, inhabiting this area. They live a simple lifestyle and are always welcoming to their guests. When we reach the village we'll have lunch with one of the families, learn their traditions, try local delicacies cooked on a hearth - a centerpiece of the house. It's a unique opportunity to see rural Nepal with its traditions and culture. After a hearty meal we'll go down a country road to the river. Our path lies through small villages and gardens, where we could observe Tamagan's life, habits and traditional clothes. On the way back to Kathmandu we will stop at Panauti - ancient town that is currently listed as a UNESCO tentative site since 1996.
Hi, we are Serge and Victoria - qualified hiking guides and mountain enthusiasts. Serge is an Everest guide, expedition leader and mountaineer with more than 25 years experience of hiking and high-altitude ascents. Victoria is in love with mountains and has climbed to Elbrus, Mont Blanc, Kazbek, Tetnuldi, Himalayas and many others. Victoria is a certified alpine climber and mountain guide. In 2013 Victoria moved to Nepal and started tailoring her own hiking trips to the places she loved the most. Victoria is very much into local culture and religion, knows many locals and helping them to preserve their traditional way of living. She is also helping local Nepalese female guides to find a job as it is quiet challenging for them at times. Come and explore remote places of Nepal with Victoria, Pipla and Rajesh!

Lunch with a local family in Tamang village

Sekcja nawigacji dla stron recenzji
The highest hill situated in the south of Kathmandu valley - Phulchowki. Its famous for Vegetation (Botanical Garden), bird watching, its a dense forest with different species of birds, butterflies and animals. We will also visit Tamang village and its people who are considered as one of the indigenous people of Nepal. On the way back we'll explore ancient town of Panauti - a living museum with 40 ancient temples.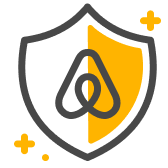 Bezpieczeństwo gości
Aktywność na świeżym powietrzu nie zawsze jest w pełni bezpieczna; udział w tej atrakcji  wiąże się z pewnym ryzykiem. Jeśli chcesz bezpiecznie uczestniczyć w tej atrakcji, weź pod uwagę swoje umiejętności i warunki (takie jak lokalizacja, pogoda i sprzęt).
Każda atrakcja może zostać anulowana z pełnym zwrotem kosztów w ciągu 24 godzin od jej zakupu lub co najmniej 7 dni przed jej rozpoczęciem.
Zasady dotyczące komunikacji
Zawsze komunikuj się za pośrednictwem Airbnb. Aby chronić swoje płatności, nigdy nie przekazuj środków ani nie komunikuj się poza aplikacją lub stroną Airbnb.
W atrakcji może wziąć udział maksymalnie 8 gości. Muszą oni mieć ukończone 14 l.
DISCOUNTS for 2 and more people. Please contact for details and availability!! Please not that hike is mostly downhill, so it's not very hard, but can be challenging for people with knee problems. Anyway it's possible, and guide will make sure you move in a comfortable pace.
Atrakcje Airbnb są sprawdzane pod kątem jakości
Atrakcje Airbnb są sprawdzane pod kątem jakości
Prowadzone przez lokalnych mieszkańców, którzy są dumni ze swojej małej ojczyzny i którzy kochają to, co robią.

W małej grupie nigdy nie "zaginiesz w tłumie".

Sprawdzamy wszystkie atrakcje pod kątem tego, czy uczestnicy będą mogli zobaczyć mało dostępne miejsca.
Cross the Forest to Lunch With Tamangs