Horse Riding on the edge of Africa
Horse Riding on the edge of Africa
Fantastic horse riding along the rural wilderness of the Wild Coast
Poziom aktywności
Forsowne
Obejmuje
Jedzenie, Napoje, Zakwaterowanie, Wyposażenie
Horse Riding on the edge of Africa
Horse Riding on the edge of Africa
Fantastic horse riding along the rural wilderness of the Wild Coast
Poziom aktywności
Forsowne
Obejmuje
Jedzenie, Napoje, Zakwaterowanie, Wyposażenie
Horse riding along the beaches of the Wild Coast offers some of the most perfect and spectacular horse riding countryside found anywhere in the world. At the Great Kei River, a pontoon will transport you and your horse into rural Africa where sleepy tribal villages await you. As you ride through undulating hills, comfortable hotels are nestled in coves along the coast, providing perfect stop off points for horse and rider. Explore the rolling hills and savanna grasslands, home to a kaleidoscope of gaily painted rondavels, that form the heart of the Transkei landscape. You will experience for yourself a rainbow of people and a community working together through tourism. Our horses are very fit and for advanced riders the pace is fast and exciting. Rolling hills, deep gorges, and cliff tops that plunge into the ocean ensure that this is not just a beach ride; it is an adventure! The beach gallops are exhilarating, the environment pristine, and the views stunning. The local Xhosa people are warm and friendly as we meander through their forgotten villages, in this rural African wilderness. One sweeping bay after another, rolling hillsides, river crossings and warm lagoons ensure adventure filled days of fabulous horse riding. The riding is plentiful and varied, the beaches pristine, the accommodation comfortable and the food good.
I grew up in the hotels along the Wild Coast, and when my husband and I moved to Kei Mouth 20 years ago, we had horses and a great passion for the Wild Coast and a huge desire to share it with other like minded people. That is when Wild Coast Horse Trails was born. I found the paths and routes that carry our riders from place to place and created a riding holiday that I loved doing. I have bred most of the horses that we use on the trails, and over the years have trained an amazing team of guides that assist me; giving our guests an amazing experience and horse riding adventure. We have been called "The most spectacular beach riding holiday in the world!" A true taste of rural Africa, our environment and life style.

1 śniadanie, 1 obiad, 1 lunch, deser

Woda, herbata, kawa

hotel – 6 nocy, dom – 3 noce, inne

Sprzęt sportowy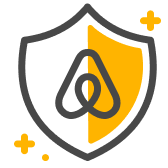 Bezpieczeństwo gości
Każda wyprawa organizowana jest zgodnie z wytycznymi branżowymi. Nawiązaliśmy współpracę ze stowarzyszeniem Adventure Travel Trade Association, ekspertem w branży podróżniczej, by razem określić najlepsze praktyki i najwyższe standardy bezpieczeństwa.
Każda atrakcja może zostać anulowana w ciągu 24 godzin od dokonania rezerwacji i otrzymasz pełny zwrot kosztów.
Zasady dotyczące komunikacji
Zawsze komunikuj się za pośrednictwem Airbnb. Aby chronić swoje płatności, nigdy nie przekazuj środków ani nie komunikuj się poza aplikacją lub stroną Airbnb.
W atrakcji może wziąć udział maksymalnie 8 gości. Muszą oni mieć ukończone 18 l. Poziom aktywności tej wyprawy: forsowny. Riding Ability - This trail is suitable for strong intermediate and advanced riders only as some days are 30 to 40 km in the…
Oficjalny dokument tożsamości
Musisz zrobić sobie zdjęcie (tzw. selfie) i musi ono pasować do zdjęcia w Twoim dowodzie tożsamości. Airbnb chce w ten sposób potwierdzić, kto dokładnie weźmie udział w atrakcji. Jest to procedura jednorazowa.
Riding Ability - This trail is suitable for strong intermediate and advanced riders only as some days are 30 to 40 km in the saddle, along fast beaches & challenging terrain. All riding and itineraries are subject to change due to variations in local conditions, weather, tides, rivers.
Atrakcje Airbnb są sprawdzane pod kątem jakości
Atrakcje Airbnb są sprawdzane pod kątem jakości
Prowadzone przez lokalnych mieszkańców, którzy są dumni ze swojej małej ojczyzny i którzy kochają to, co robią.

W małej grupie nigdy nie "zaginiesz w tłumie".

Sprawdzamy wszystkie atrakcje pod kątem tego, czy uczestnicy będą mogli zobaczyć mało dostępne miejsca.
Wyprawa 8-dniowa
Horse Riding on the edge of Africa