Breathtaking Skyline Boat Tour Day&Night
Breathtaking Skyline Boat Tour Day&Night
Liczebność grupy
Do 10 osób
Obejmuje
Napoje, Wyposażenie
Język atrakcji
angielski, francuski, hiszpański
Breathtaking Skyline Boat Tour Day&Night
Breathtaking Skyline Boat Tour Day&Night
Liczebność grupy
Do 10 osób
Obejmuje
Napoje, Wyposażenie
Język atrakcji
angielski, francuski, hiszpański
The tour consists of 1 hour and a half tour by night: It is a unique and unforgettable experience because guests can only experience this on a boat by night. I speak English, French and Spanish. Throughout the cruise guests will have plenty of time to take pictures, ask questions and hydrate themselves.(sodas and water are complimentary) Once everybody is safe and comfortable we will cruise over star island where all the houses of the rich and famous are located.(Millionaire's row) The night tour experience is unique because there is no transit of other charters during this time. The water at night is very calm giving the impression that we are actually floating through the water. After, we will border Downtown to admire the skyline by night. It is one of the most beautiful skylines in the US. We will see the high rise buildings throughout the bay.I will stop on a strategic point so guests can have their picture taken. After bordering the bay, we will head to the Miami River. This will take us to Brickell, also known as Miami's glamorous financial district. After our immersion thru Brickell, we will head Overtown. Guests will be able to see Miami's nightlife with different restaurants/bars along the river with live music.Once we are done crossing the river, we will head back to the marina on a different route.No restroom on board.
I'm the founder of my boat charter Company. What distinguishes me from the rest are my tours by night.I have been doing this all my life in different places and it is part of my job to entertain my guests and make their tour very enjoyable.I have more than 20 years experience with boats. When I was younger, I worked as a coast guard in France during the summer's so security is not an issue for me.At a later age, I owned multiple boats in France and developed a passion for the ocean and boating. I have now been living in Miami for more than 5 years.And I really enjoy taking my guests on the night tours.The reason why I like the night tours its because they can see the unique skyline Miami offers.Moreover, we cross the Miami River and the views are spectacular.The boat is specially equipped with the best marine stereo. No restroom on Board
Sekcja nawigacji dla stron recenzji
Millionaires Row, also known as Star Island, a superb place where the rich and famous live.We will cruise McArthur Causeway, bridge, that connects Miami Beach to Downtown.Fisher Island, famous for its privacy, you can only see it by boat.Heading to the skyline, we will appreciate the Intercontinental Hotel with the light dancer. The iconic W,East Hotel, Brickell City Centre.The nightlife bars along the river :The Wharf, Seaspice,Kiki on the River
Dostępność
Zaoszczędź 20%, rezerwując z 2-tygodniowym wyprzedzeniem.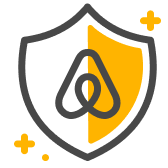 Bezpieczeństwo gości
Aktywność na świeżym powietrzu nie zawsze jest w pełni bezpieczna; udział w tej atrakcji  wiąże się z pewnym ryzykiem. Jeśli chcesz bezpiecznie uczestniczyć w tej atrakcji, weź pod uwagę swoje umiejętności i warunki (takie jak lokalizacja, pogoda i sprzęt).
Każda atrakcja może zostać anulowana z pełnym zwrotem kosztów w ciągu 24 godzin od jej zakupu lub co najmniej 7 dni przed jej rozpoczęciem.
Zasady dotyczące komunikacji
Zawsze komunikuj się za pośrednictwem Airbnb. Aby chronić swoje płatności, nigdy nie przekazuj środków ani nie komunikuj się poza aplikacją lub stroną Airbnb.
W atrakcji może wziąć udział maksymalnie 10 gości. Muszą oni mieć ukończone 2 l.
Be on time or 15 minutes before starting time. Bring a light sweater. Soft alcohol is allowed. Babies under 36 months are not permitted on the boat. The weather is unpredictable in Miami so you should not rely 100% on weather apps.$10 in cash PER PERSON is customary gratuity for your Captain/Guide!
Atrakcje Airbnb są sprawdzane pod kątem jakości
Atrakcje Airbnb są sprawdzane pod kątem jakości
Prowadzone przez lokalnych mieszkańców, którzy są dumni ze swojej małej ojczyzny i którzy kochają to, co robią.

W małej grupie nigdy nie "zaginiesz w tłumie".

Sprawdzamy wszystkie atrakcje pod kątem tego, czy uczestnicy będą mogli zobaczyć mało dostępne miejsca.
Breathtaking Skyline Boat Tour Day&Night