Private Harbour Cruise w/ Local Captain
Private Harbour Cruise w/ Local Captain
Liczebność grupy
Do 10 osób
Obejmuje
Jedzenie, Napoje, Transport, Wyposażenie
Private Harbour Cruise w/ Local Captain
Private Harbour Cruise w/ Local Captain
Liczebność grupy
Do 10 osób
Obejmuje
Jedzenie, Napoje, Transport, Wyposażenie
@SeaSydneyHarbour #SeaSydneyHarbour Explore the beautiful Sydney Harbour from onboard a private power catamaran. Cruise Sydney Harbour exploring the natural and iconic city sights. Relax and enjoy a light morning tea on the water as you cruise with the captain and take in the serenity and views of the harbour. Enjoy a private 90 minute catamaran cruising experience in the company of your family and friends, with a maximum group size of 10 guests. With a local captain at the helm, information on the harbour will be provided, and you will be able to ask questions about Sydney and the harbour as you cruise along the water. Experience an intimate catamaran cruise onboard Enigma X - a vessel that contains the luxuries of a spacious internal cabin, a covered aft deck, a large bow area and flybridge - allowing for prime photo opportunities. With plenty of covered areas onboard, Enigma X is a great vessel to explore and enjoy the harbour in all weather conditions. Select from either a morning or late afternoon departure time, with options of 10:30am or 4:45pm for cruising. Alternate times/days may be an option (pending vessel availability). Click the "message" or "contact host" button. Boarding and disembarking takes place at Aquarium Wharf, Darling Harbour. Morning/afternoon tea is provided, including a selection of cake and biscuits + tea, juice and water.
Ahoy! If you're keen to cruise Sydney Harbour but your dates aren't available, please message me as I may be able to offer an alternate experience. Click the "message" or "contact host" button. I am a local skipper on Sydney Harbour, and I thoroughly enjoy doing what I love every day. My passion for boats and the water started from a really young age when I was out on my uncle's boat up around Coffs Harbour. I developed a love for the water and decided then and there I wanted to make a career out of it. I have many years of experience on Sydney Harbour, and lots of knowledge about the area also. On days when I am not available to host the cruise myself, my co-skipper Pete will host this experience. He has years of experience on Sydney Harbour working alongside me as both a deckhand and skipper. I hope to see you onboard soon!

Morning/afternoon tea including a selection of cakes and biscuits


90 minutes exclusive vessel hire on Enigma X - a luxury multi-level power catamaran

All vessel safety equipment is included on board
Sekcja nawigacji dla stron recenzji
There is no better place to experience Sydney Harbour than from the water! Enjoy plenty of prime photo opportunities amongst the views of the Sydney Opera House, Harbour Bridge, and other iconic landmarks, as this small vessel allows you to get up close and personal like no other. Pending the weather, we may anchor in a quiet cove for a short period while you enjoy morning/afternoon tea and lap up the luxury of being on your own private vessel.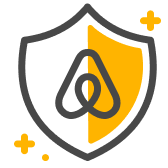 Bezpieczeństwo gości
Aktywność na świeżym powietrzu nie zawsze jest w pełni bezpieczna; udział w tej atrakcji  wiąże się z pewnym ryzykiem. Jeśli chcesz bezpiecznie uczestniczyć w tej atrakcji, weź pod uwagę swoje umiejętności i warunki (takie jak lokalizacja, pogoda i sprzęt).
Każda atrakcja może zostać anulowana z pełnym zwrotem kosztów w ciągu 24 godzin od jej zakupu lub co najmniej 7 dni przed jej rozpoczęciem.
Zasady dotyczące komunikacji
Zawsze komunikuj się za pośrednictwem Airbnb. Aby chronić swoje płatności, nigdy nie przekazuj środków ani nie komunikuj się poza aplikacją lub stroną Airbnb.
W atrakcji może wziąć udział maksymalnie 10 gości w dowolnym wieku.
Cruises are generally not affected by the weather. In the event that the weather conditions are deemed unsafe, you will be contacted to discuss alternate arrangements at the earliest possible time. Plan to arrive at the wharf 15-20 minutes prior to your departure time to avoid any delays.
Atrakcje Airbnb są sprawdzane pod kątem jakości
Atrakcje Airbnb są sprawdzane pod kątem jakości
Prowadzone przez lokalnych mieszkańców, którzy są dumni ze swojej małej ojczyzny i którzy kochają to, co robią.

W małej grupie nigdy nie "zaginiesz w tłumie".

Sprawdzamy wszystkie atrakcje pod kątem tego, czy uczestnicy będą mogli zobaczyć mało dostępne miejsca.
Private Harbour Cruise w/ Local Captain