Learn Photography with a bay area local
Learn Photography with a bay area local
Liczebność grupy
Do 10 osób
Learn Photography with a bay area local
Learn Photography with a bay area local
Liczebność grupy
Do 10 osób
We will be learning 5 things as part of this program. 1. Light, shadows, tones (we will follow Ansel Adam's books as reference) 2. Human eye, rule of thirds, composition 3. The three controls-ISO, Shutter speed and aperture 4. Storytelling in a photo 5. Critical review of the shots taken by you I will talk about the theoretical aspects and motivate the need for meaning photography. We will move onto the practical side of things, where each of us will shoot the same scene/subject to apply the things taught. We will then review each other's work and talk about what we like and could have been better. We usually meet in at a trailhead, walk the talk, where I tell you the photographic elements and we can apply it as we take photos. We will then end our program and do the critical review and I will share some things about post processing. The itinerary will be well planned , where we will do a small walk, talk a lot of photography and learn how to take good photos. Being a Bay Area local for more than 10 years, I will share some of my favorite secrets around coffee, beer and food along the way.
I am a passionate and published photographer who loves paying attention to nature, science and art of photography and making meaningful photos. This journey started for me as a small girl, fascinated by my dad's Yashika film camera, followed by taking various classes at the Foothill Community College over 3yrs. There I met my gurus and fellow Bay Area photographers with whom I learnt so many amazing skills, put up exhibitions, practiced the science and art behind photography. I am professionally trained in indoor studio, outdoor studio, studio lighting, people, landscape and product portraits. I just fell in love with the process and the intricacies that go into making the photo one wants. I want to share my passion and knowledge with you. Let's get the best out of your cameras, be it phone or DSLR, and hit that shutter more meaningfully!
It will usually be at a trailhead like Vasona County park or a characteristic street like Castro St. Will be decided and revealed when booking is done. Rest assured you'll love it. For example: We can walk Castro and around the beautiful neighborhoods to take our photos. We will end our journey mostly at the Steven's creek trail where we will do some reviews. It will be a photowalk filled with tips and tricks! let's be creative :)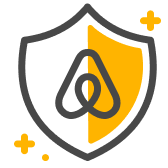 Bezpieczeństwo gości
Aktywność na świeżym powietrzu nie zawsze jest w pełni bezpieczna; udział w tej atrakcji  wiąże się z pewnym ryzykiem. Jeśli chcesz bezpiecznie uczestniczyć w tej atrakcji, weź pod uwagę swoje umiejętności i warunki (takie jak lokalizacja, pogoda i sprzęt).
Każda atrakcja może zostać anulowana z pełnym zwrotem kosztów w ciągu 24 godzin od jej zakupu lub co najmniej 7 dni przed jej rozpoczęciem.
Zasady dotyczące komunikacji
Zawsze komunikuj się za pośrednictwem Airbnb. Aby chronić swoje płatności, nigdy nie przekazuj środków ani nie komunikuj się poza aplikacją lub stroną Airbnb.
W atrakcji może wziąć udział maksymalnie 10 gości. Muszą oni mieć ukończone 18 l.
Oficjalny dokument tożsamości
Musisz zrobić sobie zdjęcie (tzw. selfie) i musi ono pasować do zdjęcia w Twoim dowodzie tożsamości. Airbnb chce w ten sposób potwierdzić, kto dokładnie weźmie udział w atrakcji. Jest to procedura jednorazowa.
1. Bring your questions, be curious. 2. This event is not kid friendly, we appreciate the quiet and calm ambience to facilitate learning 3. expect to learn basics of digital photog. 4. this is neither a photoshoot, nor a certification class; it's learning basics of photography! 5. highly interactive
Atrakcje Airbnb są sprawdzane pod kątem jakości
Atrakcje Airbnb są sprawdzane pod kątem jakości
Prowadzone przez lokalnych mieszkańców, którzy są dumni ze swojej małej ojczyzny i którzy kochają to, co robią.

W małej grupie nigdy nie "zaginiesz w tłumie".

Sprawdzamy wszystkie atrakcje pod kątem tego, czy uczestnicy będą mogli zobaczyć mało dostępne miejsca.
Najpierw spróbuj – zyskaj 25% zniżki przez ograniczony czas
Learn Photography with a bay area local
Nowa atrakcja
Poprzednia cena:

$75 $56 od osoby
Nowa atrakcja
Poprzednia cena:

$75 $56 od osoby