Nature Painting with Museum Shown Artist
Nature Painting with Museum Shown Artist
Liczebność grupy
Do 10 osób
Obejmuje
Napoje, Wyposażenie
Nature Painting with Museum Shown Artist
Nature Painting with Museum Shown Artist
Liczebność grupy
Do 10 osób
Obejmuje
Napoje, Wyposażenie
Once you arrive at the building that is covered in a beautiful mural I will walk you through and show you around! There are many amazing artists working here and I would love you to show you around this historic hidden gem where I work. Next I will bring you down into my studio where everything will be set up for you. I will tell you a little bit about how I created my technique and show you examples of what is possible and then you will be able to choose which path you would like to take based on the examples I show you. Next you will get to test out my process on a small 5" x 7" piece. It is low stakes and you will have 2 more paintings to make afterwards so you won't feel the pressure to get it 'right' the first time. Then I will show you another technique and guide you until you feel confident enough to experiment and discover your own ideas. Most people are really hesitant at first, but after the first painting they start to generate tons of ideas and get sucked into the process! I will also have lots of materials laid out in my 'material bar' for you to choose from. Each material creates beautiful details on your paintings as they dry! (You'll see!) You will have lots of colors to choose from and by the way, there are no brushes! I don't use brushes to make my own work, only bottles filled with color and pipettes! Everybody says it is the most calming experien
Hi! I have been showing in galleries and museums since 2001, including the Smithsonian, the Grand Rapids Art Museum and The Art Center of Tokyo. I make incredibly large paintings in order to help people immerse themselves in the calm feelings I experience while creating them. In the last year and a half I decided that the best way to share my experience with you is to let you do it too! I am the only one working with these techniques. If you've seen alcohol ink painting, you might think this process is similar. I use the same paper and it is colorful, but every other material is unique to my process. The best news is that my process is very accessible! My son was able to start doing it at 2 years old! I tell everybody that doesn't think they are creative; if you can spill milk you can make beautiful paintings!

I have a cute little tea bar with many options for you to choose from. I will also have water available.

I will have all the tools you will need to make 3 beautiful pieces of art! If you want to use a lot of flowers like seen in…
Sekcja nawigacji dla stron recenzji
I will lead you on a short tour of the building, the gallery on the 1st floor, and you'll get to meet other artists working here and see the amazing things they are doing!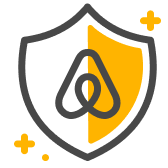 Bezpieczeństwo gości
Aktywność na świeżym powietrzu nie zawsze jest w pełni bezpieczna; udział w tej atrakcji  wiąże się z pewnym ryzykiem. Jeśli chcesz bezpiecznie uczestniczyć w tej atrakcji, weź pod uwagę swoje umiejętności i warunki (takie jak lokalizacja, pogoda i sprzęt).
Każda atrakcja może zostać anulowana z pełnym zwrotem kosztów w ciągu 24 godzin od jej zakupu lub co najmniej 7 dni przed jej rozpoczęciem.
Zasady dotyczące komunikacji
Zawsze komunikuj się za pośrednictwem Airbnb. Aby chronić swoje płatności, nigdy nie przekazuj środków ani nie komunikuj się poza aplikacją lub stroną Airbnb.
W atrakcji może wziąć udział maksymalnie 10 gości w dowolnym wieku. I absolutely love when people with zero painting experience come into my studio and surprise themselves! Like I said, if you can spill milk, you can do this!
The process is not very messy even though it looks like it would be, but I would still recommend coming in something you wouldn't be upset about getting a drop of ink on. During building hours (9-4) the door to the foyer will be open and you can come right in and let me know you are here!
Atrakcje Airbnb są sprawdzane pod kątem jakości
Atrakcje Airbnb są sprawdzane pod kątem jakości
Prowadzone przez lokalnych mieszkańców, którzy są dumni ze swojej małej ojczyzny i którzy kochają to, co robią.

W małej grupie nigdy nie "zaginiesz w tłumie".

Sprawdzamy wszystkie atrakcje pod kątem tego, czy uczestnicy będą mogli zobaczyć mało dostępne miejsca.
Nature Painting with Museum Shown Artist